About us
---
Life is a series of positive and negative experiences, stored in the mind as layers, for future reference. There are many ways to help remove unwanted negative references: Counselling, cognitive therapies, group therapies or hypnosis/meditation.
Hypnosis is when someone else (maybe a therapist or a guided recording) helps you into this mental state. Meditation is you bringing it on by yourself.
There are many urban myths spoken about hypnosis. All are rubbish.
The key to life-changes and human development is learning to fully relax.
Hypnosis (including meditation) is merely the total relaxation of the conscious mind: Trance. Something you experience on a daily basis whilst reading, watching TV or even walking along the street.
Whilst the mind is relaxed, the self-defending and inner-critic parts of the psyche are bypassed.
Here, positive, rewarding, healthy new ideas, information and seeds of wisdom, can be planted - opening the door for you to grow into the person you want, and need, to be.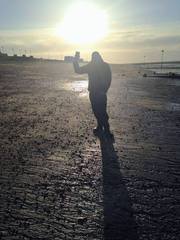 Nobody can forcefully make you do or be anything you don't want to be!
You can grow as quickly or as slowly as feels comfortable to you.
After a chance meeting at a music concert in 2012, Mick Crudge and Stuart Newman shared their stories and discovered that after having been through numerous upsets and disappointments in life, they had each discovered their own path in life via hypnosis.
Newman and Crudge's experiences with death, divorce, alcoholism and depression had been life crippling. But each, independently, learned the amazing power that Positive Mental Attitude brings, and how in the face of adversity, mind over matter is truly a guiding light to a happy and authentic life.
The decision to begin working on a healing product for others was easy. With the help of singer and voice over artist, Hollie Kamel, EnTrance was born with the remit of making this powerful self-help therapy available to all.
Through the script writing powers of Crudge, and the audio technology of Newman, they have brought and shared for you an enormous library of self help audio productions which share a simple knowledge which has been used and passed down though generations throughout the World, that a calm mind is a healthy mind..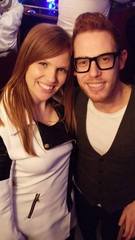 Taking the very best available attributes of current hypnotic recording techniques used by the likes of Paul Mckenna, we designed, wrote and engineered EnTrance to help release the inner need for: Purpose, goals, meaning, challenge and creativity.
EnTrance is recorded on professional audio recording equipment in acoustically treated studios by Broadcast Audio Professionals with over 20 years experience.
In terms of studio production values and hypnotic effectiveness, EnTrance is amongst the very best quality self help & personal development products available anywhere in the world. This is not a home made YouTube production.
We use deep trance inducing isochronic, bin-aural, sub-tonal and inter-tonal technologies to help drop you into the deepest Delta Trance, along with a sophisticated use of the panning spectrum, where our positive suggestion and metaphoric teaching paraliminals help you begin the healing and development process.
We can't, don't and won't claim to have an instant fix for you via a recorded audio file - but we can and will open the door for your own unconscious mind to begin the amazing process and journey of self healing and development. And we can complete and personalise your healing journey via personal or online/Skype 1-2-1 sessions. (See below)
The Voice Overs
---
Another major strength of EnTrance above all of its competitors is that we give you a choice of voice.
As good as any script may be, a major part of recorded hypnosis being effective is the user relating and accepting the voice. We give you a choice of three distinctly different voices.
Our Team
Mick Crudge (Deceased)
- Soft Northern English - Malevoice.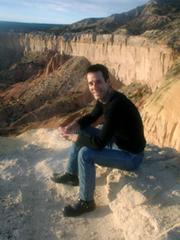 Working and teaching as a committed hands on healer for almost 15 years and as a hypnotherapist for the past 7 years, Mick Crudge's journey to Entrance began via a chance meeting on a train journey across India where he was given a book on hypnosis. After working with horses in New Mexico where he discovered powerful healing energies, Mick trained as an analytical hypnotherapist at the Hypnotherapy Institute of Great Britain where he was introduced to, and inspired by, the powerful and transformative teachings of the late Great Gil Boyne. EnTrance's multi layered scripts are carefully crafted by Mick from a variety of modern life influences and ancient metaphoric teachings. Unfortunately, Mick passed away in as the result of a tragic accident in August 2021. RIP.
---
Hollie Kamel
- Classic English - Female voice.
Certified NLP & Law of Attraction Practitioner - Hollie Kamel is no stranger to all things Voice.
As a professional singer and voice over artist, bringing connection and emotion to all things vocal is what Hollie is about.
With her strong corporate background, combined with her creative career, Hollie possess all the right ingredients for EnTrance, and has a deep passion for hypnotherapy, meditation and all things that connect you with YOU.
"We are what we focus on and I truly believe that we all have the tools and answers within us to deal with and overcome any obstacle and achieve any goal - we just need to believe and take action and to me hypnotherapy and meditation is your heart answering your soul"
---
Stuart Newman
- Estuary English - Male voice
A random encounter with a Paul McKenna 'Stop Smoking' CD gave now recovering alcoholic, Stuart Newman, the inner strength to tackle a 25 year old drink problem.
Broadcast audio specialist, Newman, has spent over ten years analyzing the techniques of the Worlds best hypnotherapy recordings and utilised his expansive knowledge to forge Crudge's scripts into the deepest of trance inducing audio beds.
Very much the driving force behind EnTrance, Newman says, "After discovering the amazing power held by the subconscious mind and how releasing this can transform lives, we really wanted to put something back out there which can really make a difference, and at a price which people where people are prepared to take a chance on."